If you're blind, how do you tweet? (Catch up)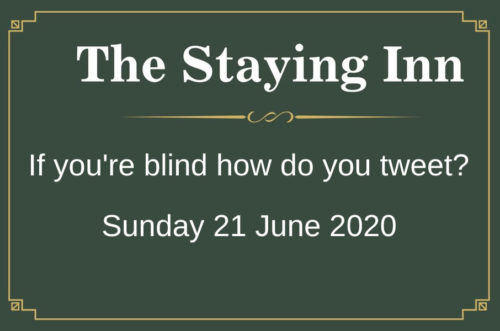 09/07/2020
Have you ever wondered how visually impaired people use computers or the internet? This is a great session for anyone who wants to learn how blind people use computers or how to be inclusive online.
Recorded at The Staying Inn on Sunday 21 June 2020.
Watch the video – https://www.youtube.com/watch?v=UVZKctUMZJY
Please note that we are currently waiting for a copy of the full Closed Captions file for this video so at the moment it is presented with the automatic captions from YouTube which may not be completely accurate.