Accessible Crafting with Sarah Dawn (Catch up)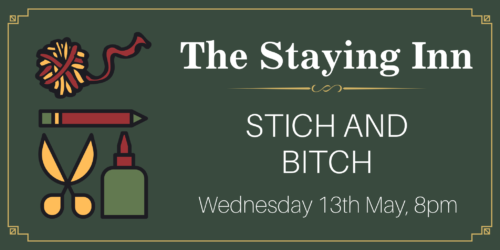 01/07/2020
Talk on ensuring Accessible Crafting by Sarah Dawn. Recorded at The Staying Inn as a part of our "Stich and Bitch" accessible craft club on Wednesday 13 May 2020.
Watch the recording – https://youtu.be/OzOvYqNg76M
Please note that we are currently waiting for a copy of the full Closed Captions file for this video so at the moment it is presented with the automatic captions from YouTube which may not be completely accurate.